Hope you all enjoyed a lovely and sunny day like I did. Jamie and I went to Whitby today, but more on that another time.
For Beltane everything I did seemed rather miniature, such as this little ribbon decorated rowan, I only planted it last year and it's doing rather well, considering it's in one of the windiest parts of the garden.
I also made this tiny Beltane fire in my garden, ...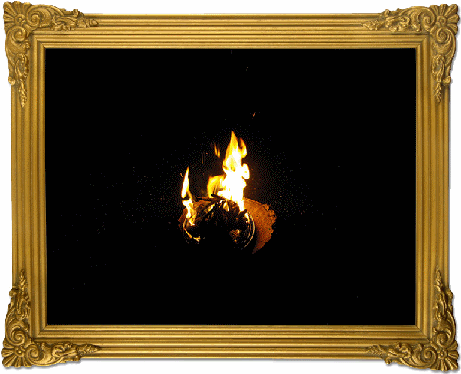 ... which I was of course traditionally jumping.
And then I made this miniature May pole which is sitting in my window sill.
But if you would excuse me now please as I have to keep my appointment with the Wicker Man now, on DVD that is of course.
Blessed Be